Beschrijving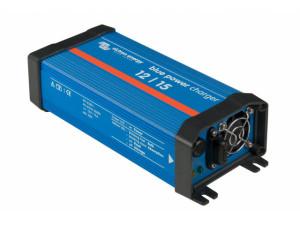 Victron Blue Power laders (spatwaterdicht IP22)
Universele ingang: 180-265V AC of 180-350V DC. De lader werkt op elke willekeurige voeding en is voorzien van een Adaptieve 4-traps laadkarakteristiek: bulk – absorption – float – storage.
De Blue Power lader is voorzien van een microprocessor gestuurd "adaptief" accu management systeem. De "adaptieve" functie past het laadproces automatisch aan, aan het gebruik van de accu.
Deze lader is leverbaar met 1 of 3 uitgangen.